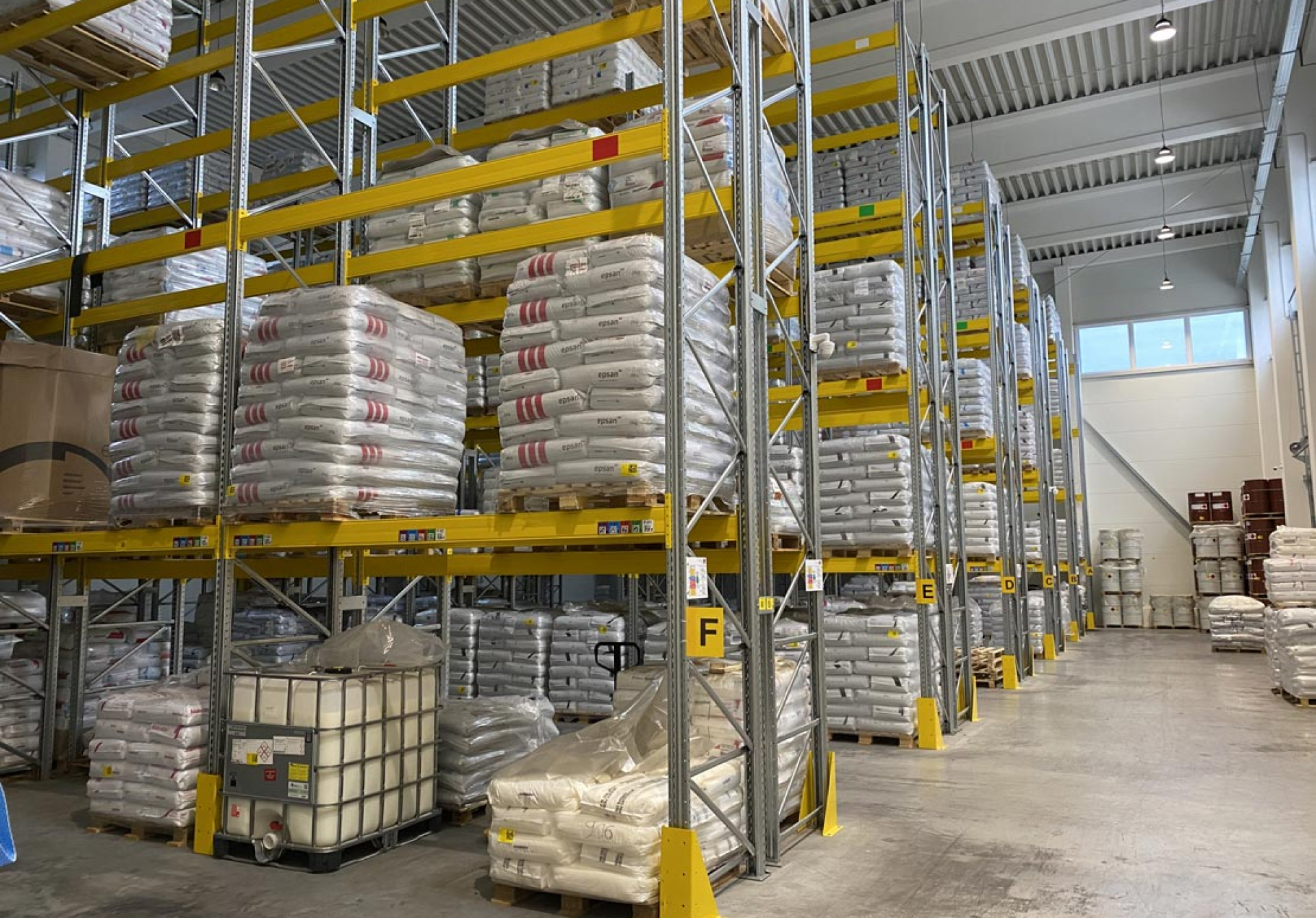 Super User
Kora
Hits: 373
Opening a new warehouse in Trenčín
Before the end of 2020 we successfully began operation of a new warehouse with a total capacity of 1,250 pallet places. The warehouse meets all legal and technical demands required for the storage of chemical substances.
The overall warehouse capacity of our company has increased to 6,400 metric tons. It also includes storage for flammable and dangerous substances.
At the same time, in cooperation with the KODYS SLOVENSKO company we implemented an electric system of storage operations – WMS. WMS represents another important step towards increasing efficiency and the implementation of modern technologies and automation in our company.
The total investment reached almost 1 million euros .
This comprehensive expansion of storage capacity and implementation of modern technologies will allow us to provide even higher quality services to our customers.